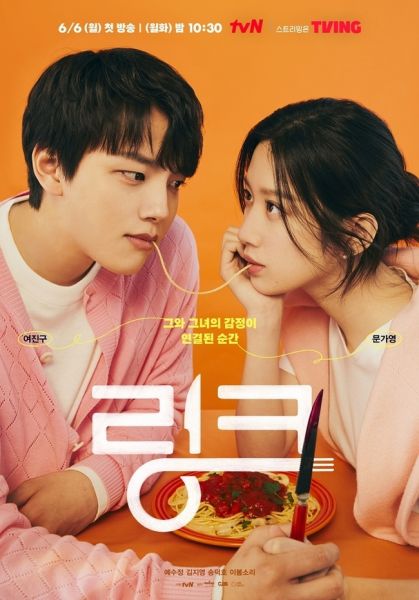 Bingo Card
(링크: 먹고 사랑하라, 죽이게) 2022 tvN
Eun Gye-Hoon (Yeo Jin-Goo) is a chef. His twin sister, with whom he shared a special twin telepathy, went missing 20 years ago. No Da-Hyun (Mun Ka-Young) is a girl unlucky in love and life in general. Strangely, though, Gye-Hoon suspects that Da-Hyun is triggering the same emotional response his twin sister did. Could it be…?

---
K-Drama Bingo Score
Running commentary
A great combination of fantasy, crime/mystery, and rom/com all rolled into one. Good to go!
Goes from emo-sharing meet-cute to serial killer murder story pretty quickly. Contains one of the greatest instances of Childhood Friends Forgotten in any K-Drama, where nearly half a dozen people all forgot they knew each other as children. Some of them even forgot being abducted.
Da-Hyun's mother and grandmother are great, providing a deadly serious comic relief, hiding secrets and burying bodies.
A great watch for fans of crime dramas as well as restaurant-themed romance.
---
Unmatched Bingo Spaces
Cartoony FX

Chicken & Beer

Crushing Debt

Finger hearts

Piggyback

Rumble tummy

Shamans & Talismans

Son Hyeung Min

Thumbs up

강한나 (Kang Han-Na)

내 친구 ("My friend…")

한국어학교 (Language lessons)