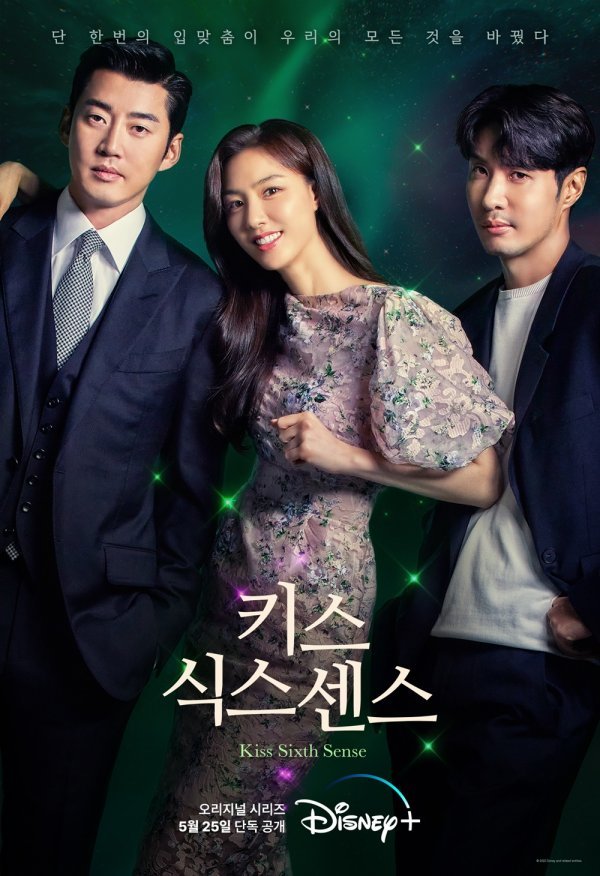 Bingo Card
(키스 식스 센스) 2022 Disney+
Ye-Sool (Seo Ji-Hye) works at an ad agency. She has recently been promoted, but her boss Min-Hu (Yoon Kye-Sang) is very hard on her, and yells at her a lot. Ye-Sool, however, has a superpower: whenever her lips touch another person, she sees their future. She never knows exactly when in the future, but it always comes true. One day, her lips accidentally touch Min-Hu's, and she sees them passionately making out at his apartment. Wha?

---
K-Drama Bingo Score
Running commentary
This was a delightful ride. As someone in the comments at AsianWiki said, "It's nice that the main characters act like adults." And it's true; everyone generally behaves like rational adults (in weirdly supernatural situations), and not like rom-com cartoons.
The last episode is a doozy, too. They wrap everything up nicely with a bow, then tear it all back down, then smooth it out a bit for a wrinkled, but content, finish. Highly recommend.
---
Unmatched Bingo Spaces
(Dis)possession

Cartoony FX

Cramped quarters

Crushing Debt

Shamans & Talismans

Son Hyeung Min

The Playground

Thumbs up

강한나 (Kang Han-Na)

내 친구 ("My friend…")

한국어학교 (Language lessons)